Imported Products
INTRODUCTION
Indapamide belongs to the group of medicines known as diuretics. It is commonly used to treat high blood pressure (hypertension).
ACTIVE INGREDIENT
Emyhydrate indapamide
INDICATIONS
Lower the arterial hypertension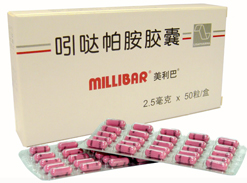 INTRODUCTION
Skin-Cap is a most effective and rapid treatment known today for cases of psoriasis, dandruff, dermatitis, atopic dermatitis, eczema and tinea. It relieves itching, eliminates the flaking of the skin and scalp and improves the appearance of the skin. Moreover, its low irritation and steroid free formulation minimize side effect substantially.
ACTIVE INGREDIENT
Pyrithione zinc
INDICATIONS
Psoriasis, seborrheic dermatitis and for relief of itching associated with dermatosis.